Here comes the sun
Our 75th season dawns with the Colorado premiere of Lawrence Golan's Fantasia for Orchestra, a brooding-turned-bright composition originally written for violin that finds new life in the DPO Music Director's quarantine re-orchestration. Lebanese musician Rony Barrak dazzles on the darbouka, or goblet drum, in his dramatic Middle Eastern composition, Beirut Sensations. The premiere concludes with Pyotr Ilyich Tchaikovsky's victory over self-doubt when inspiration finally struck like a bolt of lightning, culminating in his lustrous Symphony No. 5.
---
John Stafford Smith
The Star-Spangled Banner
Lawrence Golan
Fantasia for Orchestra (Colorado Premiere)
Rony Barrak
Beirut Sensations
Pyotr Ilyich Tchaikovsky
Symphony No. 5
Read the paperless concert program
Leer las notas del program en español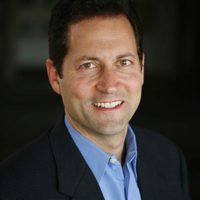 Music Director
Acclaimed for his imaginative programming, evocative command of distinctive styles and composers, and vibrant performances, American conductor Lawrence Golan has served as Music Director of the Denver Philharmonic Orchestra since…
Read More
Darbouka
Internationally renowned Lebanese percussionist and composer Rony Barrak held his Darbouka (Middle Eastern Tabla) at the tender age of four and began playing it intuitively. Led by early self-confidence, he…
Read More
Arak Tasting 🗺️
Get a little taste of Lebanon (guest artist Rony Barrak's home country) with a FREE sample of arak!
21+ only.
Beer & Wine 🍻
Toast the evening with a can of cold, Colorado craft beer or a glass of red or white wine from Total Wine. Sorry kids, this More than Music event is 21+ only. $6.
Drinks with lids may be brought into the hall (we provide lids!). You may also bring your own water bottle into the hall.
Pre-Concert Chat 💬
6:30–7:00pm. Join us on the stage for an informal pre-concert chat about the music you'll be hearing. What should you listen for? What is the music's historical and cultural context? Our associate conductor Héctor Jardón will give you insights into the music you'll be listening to at the concert.
This chat includes a special preview performance of Fantasia as DPO Music Director Lawrence Golan performs the original Fantasia for Solo Violin, upon which Fantasia for Orchestra is based!
Plus, get the inside scoop on a DPO instrument debut! Join guest artist/composer, Rony Barrak, as he demonstrates and takes questions on his storied percussion instrument, the darbouka.
Reception 🧀
Say hello! Join us in the lobby after the concert for refreshments, meet the musicians and DPO music director, Lawrence Golan, and have fun!