Sleigh Bells Ring, Are You Listening?
It's that most wonderful time of year again, where the magic of the holidays comes alive through music! From cherished Christmas medleys that evoke memories of cozy gatherings to jubilant musical celebrations of Hanukkah that light up the stage, Holiday Cheer! promises to be a jolly ride for every member of the family. The DPO and our friends at the Colorado Chorale invite you to come celebrate the hap-happiest season of all!
---
Featuring your holiday favorites!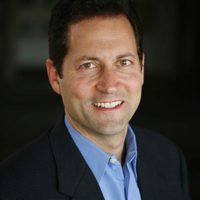 Music Director
Acclaimed for his imaginative programming, evocative command of distinctive styles and composers, and vibrant performances, American conductor Lawrence Golan has served as Music Director of the Denver Philharmonic Orchestra since…
Read More
Artistic Director, Colorado Chorale
Kevin T. Padworski serves as the Artistic Director of The Colorado Chorale and Director of Vocal Music at Colorado Academy. Padworski performs extensively and has been the recipient of numerous honors…
Read More
Hot Cocoa Bar 🍫
Sugar rush! Load your hot cocoa up with all kinds of marshmallows, candy canes and whipped cream!
Beer & Wine 🍻
Toast the evening with a can of cold, Colorado craft beer or a glass of red or white wine from Total Wine. Sorry kids, this More than Music event is 21+ only. $6.
Drinks with lids may be brought into the hall (we provide lids!). You may also bring your own water bottle into the hall.