Anniversary Jubilee!
Presented by Ligature Creative
Our 75th Anniversary Season finale is a jubilant Throwback Thursday! Crown Jewel sparkles with three works from our premiere concert in May 1947. Along with Ludwig van Beethoven's Coriolan Overture, the DPO dazzled its first audiences not only with En Saga by Jean Sibelius but a telegram from Finland's foremost composer wishing the orchestra success. The celebration concludes with Wolfgang Amadeus Mozart's stunning Symphony No. 40.
---
Ludwig van Beethoven
Coriolan Overture
Jean Sibelius
En Saga (A Saga)
Wolfgang Amadeus Mozart
Symphony No. 40 in G Minor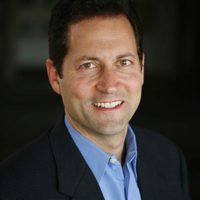 Music Director
Acclaimed for his imaginative programming, evocative command of distinctive styles and composers, and vibrant performances, American conductor Lawrence Golan has served as Music Director of the Denver Philharmonic Orchestra since…
Read More
Beer & Wine 🍻
Toast the evening with a can of cold, Colorado craft beer or a glass of red or white wine from Total Wine. Sorry kids, this More than Music event is 21+ only. $6.
Drinks with lids may be brought into the hall (we provide lids!). You may also bring your own water bottle into the hall.
Pre-Concert Chat 💬
6:30–7:00pm. Join us early for insight into the program music! What should you listen for? What history is tied to each piece? What is the cultural context? All that and more available to you before the concert commences…
Reception 🧀
Say hello! Join us in the lobby after the concert for refreshments, meet the musicians and DPO music director, Lawrence Golan, and have fun!