¡Viva la musica!
The fiery sabor of Latin America comes to Denver at ¡Fiesta!, where vibrant melodies and passionate beats will sweep you off your feet. Maestro Lawrence Golan helms the baton and the violin, conducting and performing a solo in Manuel Ponce's magical Estrellita. Plus, we're joined by the remarkable pianist and el alma de la fiesta Fabio Witkowski as we embark on a celebración that traverses the heart-pounding rhythms of Márquez's Conga del Fuego Nuevo and the soul-stirring melodies of Rodríguez's Mosaico Mexicano. By the end of the night, you'll have a hard time resisting asking the person next to you, "¿Quieres bailar?"
---
John Stafford Smith
The Star-Spangled Banner
Dmitri Shostakovich
Festive Overture
Pyotr Ilyich Tchaikovsky
Piano Concerto No. 1
Manuel Ponce
Estrellita
Arturo Márquez
Conga del Fuego Nuevo (Conga of the New Fire)
Arturo Márquez
Danzón No. 9
Arturo Rodríguez
Mosaico Mexicano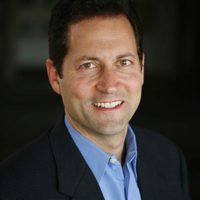 Music Director
Acclaimed for his imaginative programming, evocative command of distinctive styles and composers, and vibrant performances, American conductor Lawrence Golan has served as Music Director of the Denver Philharmonic Orchestra since…
Read More
Piano
A native of Brazil, pianist Fabio Witkowski has performed in the Czech Republic, Brazil, Italy, China, South Korea, Vietnam, Germany, Switzerland, Spain, and the USA. As a chamber musician, he…
Read More
Pre-Concert Chat 💬
6:30–7:00pm. Join us early for insight into the program music from DPO Associate Conductor, Joe Reyna! What should you listen for? What history is tied to each piece? What is the cultural context? All that and more available to you before the concert commences.
Salsa Tasting 😋
One chip, one dip! Chow down on some delicious, all-natural salsas generously donated by 5280 Salsa. Just be careful not to double-dip like George.
Tequila! 🍸
What kind of fiesta doesn't have tequila? In addition to our usual assortment of drinks, enjoy one of the most renowned treasures of Mexico (and try not to get The Champs' notorious song of the same name stuck in your head on the drive home).
Beer & Wine 🍻
Crack open a can of cold beer or sip on some savory wine and/or sparkling water. We've got an AMAZING new partner in Diebolt Brewing this year, who you may recognize from our wonderful Oktoberfest celebration.