Become a child again.
December 15 & 16, voices soar from two choruses, Colorado Repertory Singers and Young Voices of Colorado, as they join our orchestra to celebrate the season! Revel in beloved holiday classics from The Nutcracker to Home Alone. An annual favorite, Holiday Cheer! enriches your spirit with music that will send you back to your childhood — complete with cocoa and caroling!
Arr. Stephenson: Holiday Overture
Wendel & Trani: Christmas Through Children's Eyes
Williams: Somewhere In My Memory from Home Alone
Arr. Wendel: Little Bolero Boy
Tchaikovsky: "March" from The Nutcracker
Bestor; Arr. Klouse: Prayer of the Children
Arr. Shaw & Bennett: The Many Moods of Christmas, Suite No. 2
Arr. Holcombe: Festive Sounds of Hanukkah
Handel: "Hallelujah Chorus" from The Messiah
Anderson: Sleigh Ride
Amundson: Angels' Dance
Arr. Carey; lyrics by William Chatterton Dix: What Child is This?
Hoying & Olusola; Arr. Jena Dickey: That's Christmas To Me
Rush: Angels in the Snow
Arr. Stephenson: A Holly Jolly Sing-Along!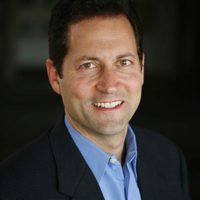 Music Director
Acclaimed for his imaginative programming, evocative command of distinctive styles and composers, and vibrant performances, American conductor Lawrence Golan has served as Music Director of the Denver Philharmonic Orchestra since…
Read More
More Than Music
We host activities before, during and after each concert. More Than Music events are free to attend for all ticket holders. Participants may save their concert hall seats by displaying the "Save The Seat" message printed on the back cover of our concert programs.
UClub Pre-Concert Dinner Date (Dec. 15 Only) 🍽
Enjoy a delicious buffet, glass of wine and coffee or tea at the University Club — directly across the street from the hall. Full bar available for purchase. Call 303.861.4267 to make a reservation. No tipping allowed, casual dress is okay. Seating 5:00–6:45pm; $35/person. SOLD OUT.
OMG! Santa! 🎅
Everyone's favorite jolly elf will make a special photo op appearance, and then you too will be able to say, "I know him!" Make snowflakes and learn how the pros play "Jingle Bells!" Kids' More Than Music made possible by Marketo. Starting 6:15pm / 1:15pm
Wine and Craft Beer 🍻
Clink a glass of wine from Ursula Brewery! Sorry kids, this More than Music event is 21+ only. Starting at 6:15pm / 1:15pm; $5.
Complimentary Coffee ☕️
Our friends at Purple Door Coffee will be brewing java for you to enjoy. Starting at 6:15pm / 1:15pm.
DYAO Prelude 🎶
Get in the holiday spirit with a prelude by the talented young musicians at the Denver Young Artists Orchestra. Starting at 6:15pm / 1:15pm.
#DPOTweets 🐦
During the concert, we live-tweet photos, facts and tidbits about the music you're listening to. Follow along, share and interact with us and other concert-goers on Twitter. @denverphilorch
Reception & Bake Sale 🍪
Say hello! Join us in the lobby after the concert for our annual bake sale and refreshments, meet members of the choruses, buy a t-shirt — and have fun!