Become a child again.
December 15 & 16, voices soar from two choruses, Colorado Repertory Singers and Young Voices of Colorado, as they join our orchestra to celebrate the season! Revel in beloved holiday classics from The Nutcracker to Home Alone. An annual favorite, Holiday Cheer! enriches your spirit with music that will send you back to your childhood — complete with cocoa and caroling!
Arr. Stephenson: Holiday Overture
Wendel & Trani: Christmas Through Children's Eyes
Williams: Somewhere In My Memory from Home Alone
Arr. Wendel: Little Bolero Boy
Tchaikovsky: "March" from The Nutcracker
Bestor; Arr. Klouse: Prayer of the Children
Arr. Shaw & Bennett: The Many Moods of Christmas, Suite No. 2
Arr. Holcombe: Festive Sounds of Hanukkah
Handel: "Hallelujah Chorus" from The Messiah
Anderson: Sleigh Ride
Amundson: Angels' Dance
Arr. Carey; lyrics by William Chatterton Dix: What Child is This?
Hoying & Olusola; Arr. Jena Dickey: That's Christmas To Me
Rush: Angels in the Snow
Arr. Stephenson: A Holly Jolly Sing-Along!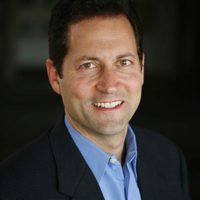 Lawrence Golan
Music Director
Lawrence is acclaimed for his vibrant, inspired performances, imaginative...
Lawrence is acclaimed for his vibrant, inspired performances, imaginative programming and evocative command of different styles and composers.  In addition to his position as Music Director of the Denver Philharmonic, he is also Music Director of the York Symphony Orchestra in Pennsylvania, the Yakima Symphony Orchestra in Washington state, and the Lamont Symphony Orchestra & Opera Theatre at the University of Denver.
Read Full bio
Dr. Kyle Fleming
Director, Colorado Repertory Singers
Jena Dickey
Director, Young Voices of Colorado
More Than Music
We host activities before, during and after each concert. More Than Music events are free to attend for all ticket holders. Participants may save their concert hall seats by displaying the "Save The Seat" message printed on the back cover of our concert programs.