Oh, the Places You'll Go…
The culmination of decades-long artistry and mentorship, The Maestro and His Maestro showcases the synergy between Maestros Lawrence Golan and Robert Spano as they spearhead an inspiring performance that charts the generations. Conductors from the DPO's 4th Annual International Conducting Workshop will trade off movements within a program which spans musical eras and genres, competing for a chance to return and conduct the orchestra at a future DPO concert in 2024-25.
Maestro and his Maestro is a celebration of mentorship and learning, a testament to the dedication of emerging conductors honing their craft, and a celebration of the harmonious partnership between the maestro and his mentor. Join us and witness the journey of artistic growth live in motion!
---
Jennifer Higdon
Blue Cathedral
Edward Elgar
Cello Concerto
Robert Schumann
Symphony No. 1 "Spring"
—
Preconcert Performance:
Edward Elgar
Serenade for Strings
Bao Yuankai
Going to West Gate
Florence Price
"Andante moderato" from String Quartet in G Major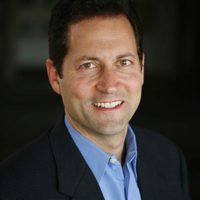 Music Director
Acclaimed for his imaginative programming, evocative command of distinctive styles and composers, and vibrant performances, American conductor Lawrence Golan has served as Music Director of the Denver Philharmonic Orchestra since…
Read More
Guest Conductor
Robert Spano, conductor, pianist, composer, and teacher, is known worldwide for the intensity of his artistry and distinctive communicative abilities, creating a sense of inclusion and warmth among musicians and…
Read More