Springtime at the Winter Palace
Charm yourself in the grandeur of Russ-Keys, our 70th Season's finale on May 24. Returning to the DPO, pianist Fei-Fei Dong (Planes, Trains & Automobiles, 2015) warms things up with one of the greatest and most beloved works in the piano repertoire, Sergei Rachmaninoff's enchanting Piano Concerto No. 2. Closing the season, Dmitri Shostakovich's triumphant and ever-popular Symphony No. 5 will leave you breathless and on your feet.
Rachmaninoff: Piano Concerto No. 2
Shostakovich: Symphony No. 5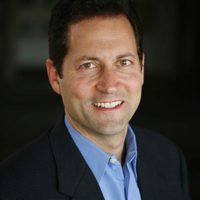 Music Director
Acclaimed for his imaginative programming, evocative command of distinctive styles and composers, and vibrant performances, American conductor Lawrence Golan has served as Music Director of the Denver Philharmonic Orchestra since…
Read More
More Than Music
We host activities before, during and after each concert. More Than Music events are free to attend for all ticket holders. Participants may save their concert hall seats by displaying the "Save The Seat" message printed on the back cover of our concert programs.
Food Truck Tailgate 🌮
Our signature symphony tailgating is not to be missed! Enjoy a fast and delicious meal from Mikes2Kitchen, Rolling Smoke BBQ and Repicci's Italian ice & Gelato food trucks. 5:30–7:15pm
Wine and Craft Beer 🍻
Clink a glass of wine from Ursula Brewery! Sorry kids, this More than Music event is 21+ only. Starting at 5:30pm; $5.
Complimentary Coffee ☕️
Our friends at Purple Door Coffee will be brewing java for you to enjoy. Starting at 5:30pm.
Instrument Petting Zoo 🎺
Honk! Buzz! Toot! Before the concert, find out about the different orchestra instruments. Pick up a trombone or a violin and give it a go! Instruments generously provided by Kolacny Music. Kids' More Than Music made possible by Marketo. 6–7:15pm
Pre-concert Chat 💬
Join us in the chapel for a free, informal pre-concert chat about the music you'll be hearing. What should you listen for? What is the music's historic and cultural context? Associate Conductor Hisham Bravo Groover will give you insights into the music you'll be listening to. 6:30–7:00pm.
#DPOTweets 🐦
During the concert, we live-tweet photos, facts and tidbits about the music you're listening to. Follow along, share and interact with us and other concert-goers on Twitter. @denverphilorch
Reception 🧀
Say hello! Join us in the lobby after the concert for refreshments, meet the musicians, buy a t-shirt — and have fun!