Get lucky.
Sail away to Bonnie Scotland and the Emerald Isle on March 2 with Smilin' Isles. Felix Mendelssohn draws from traditional folk music to paint stormy, untamed landscapes dotted with overgrown castle ruins in his "Scottish" Symphony. Colorado uilleann piper Dirk Mewes joins us for The Brendan Voyage by living Irish composer Shaun Davey. This groundbreaking symphony takes you across the high seas tracing the incredible journey of St. Brendan's epic 6th-century voyage across the Atlantic in a leather boat. If you're asking what the fugue are uilleann pipes?, they're basically the rare Irish version of bagpipes.
Mendelssohn: Symphony No. 3 "Scottish"
Davey: The Brendan Voyage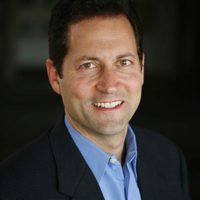 Lawrence Golan
Music Director
Lawrence is acclaimed for his vibrant, inspired performances, imaginative...
Lawrence is acclaimed for his vibrant, inspired performances, imaginative programming and evocative command of different styles and composers.  In addition to his position as Music Director of the Denver Philharmonic, he is also Music Director of the York Symphony Orchestra in Pennsylvania, the Yakima Symphony Orchestra in Washington state, and the Lamont Symphony Orchestra & Opera Theatre at the University of Denver.
Read Full bio
Dirk Mewes
Uilleann Pipes
More Than Music
We host activities before, during and after each concert. More Than Music events are free to attend for all ticket holders. Participants may save their concert hall seats by displaying the "Save The Seat" message printed on the back cover of our concert programs.