En garde!
Two Classical-era foils headline our season premiere, Clash of the Titans, a free community concert in Cheesman Park. First up, championship fencer Joseph Bologne, known as the Chevalier de Saint-Georges, proved his might with both sword and pen writing dozens of musical compositions, including his deft and delicate first symphony. Next, DPO Principal Clarinet Kwami Barnett tackles Wolfgang Amadeus Mozart's soaring Clarinet Concerto with agility and precision before the all-powerful finale — Mozart's Symphony No. 41, "Jupiter."
Information to help you plan your evening at Cheesman can be found here.
View the  online concert program here (designed to be viewed on a mobile device).
---
Saint-Georges
Symphony No. 1 in G Major
Mozart
Clarinet Concerto
Mozart
Symphony No. 41 "Jupiter"
Denver Philharmonic Orchestra, another excellent outfit, this weekend will offer a free, picnic-friendly concert at Capitol Hill's Cheesman Park that further underscores that point.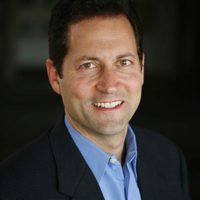 Music Director
Acclaimed for his imaginative programming, evocative command of distinctive styles and composers, and vibrant performances, American conductor Lawrence Golan has served as Music Director of the Denver Philharmonic Orchestra since…
Read More
Clarinet
Kwami Barnett is a professional clarinetist, music educator, and conductor in Greeley, Colorado. He is professor of clarinet studies at Colorado Christian University, principal clarinet of the Denver Philharmonic Orchestra…
Read More