X marks the spot
Conductors from across the seven seas captain each movement of three musical masterpieces at our annual maestro relay. First up, it's the daring drama of Ludwig van Beethoven's Egmont Overture! Next, a hidden gem that has recently been given more chance to shine — Florence Price's first violin concerto featuring DPO Associate Concertmaster Anna Katherine Barnett-Hart. The adventure ends with the brilliant Bohemian Symphony No. 8 by Antonín Dvořák.
Which conductor will unearth the treasure and win the prize? Come see and hear the cache of talent from the DPO International Conducting Workshop on March 4.
We're opening our doors early at 5:45 pm for a special preconcert string ensemble performance of three rich contemporary and classical works. As at the main concert, each movement of the piece will be conducted by a different conductor taking part in our workshop.
---
Ludwig van Beethoven
Egmont Overture
Florence Price
Violin Concerto No. 1 in D Major
Antonín Dvořák
Symphony No. 8 in G Major
—
Preconcert Performance:
Jessie Montgomery
Starburst
Claude Debussy
Danses sacrée et profane
feat. Rebecca Moritzky, harp
Edvard Grieg
From Holberg's Time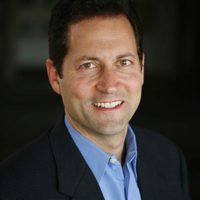 Music Director
Acclaimed for his imaginative programming, evocative command of distinctive styles and composers, and vibrant performances, American conductor Lawrence Golan has served as Music Director of the Denver Philharmonic Orchestra since…
Read More
Guest Conductor
Internationally acclaimed conductor, DIANE WITTRY, was named as one of the "Top 30 Professional Musicians" by Musical America Worldwide and is a frequent guest conductor of orchestras internationally. She has…
Read More
Workshop Conductors (Pre-Concert)
Workshop Conductors (Concert)
Beer & Wine 🍻
Toast the evening with a can of cold, Colorado craft beer or a glass of red or white wine from Total Wine. Sorry kids, this More than Music event is 21+ only. $6.
Drinks with lids may be brought into the hall (we provide lids!). You may also bring your own water bottle into the hall.
Snacks 🍫
Stop by our snack bar for some candy, chips, sparkling water, and more! $2 each!
Reception 🧀
Say hello! Join us in the lobby after the concert for refreshments, meet the musicians and DPO music director, Lawrence Golan, and have fun!