And tutus, too!
Visions of sugar plums dance in your head — and down the aisles — at Holiday Cheer! Showcasing selections from Pyotr Ilyich Tchaikovsky's popular wintertime ballet, The Nutcracker, Cherry Creek Dance transports you into a young girl's Christmas dream of tin soldiers, dancing snowflakes and sugary sweets. Arvada Chorale joins in the festivities to sing more of your beloved carols at everyone's favorite seasonal celebration!
---
Arr. Chilcott
The Twelve Days of Christmas
Arr. Shaw & Bennett
The Many Moods of Christmas Suite No. 4
Tchaikovsky, orch. Golan
Selections from The Nutcracker: Overture; "March;" Spanish Dance, Arabian Dance, Chinese Dance
Anderson
Sleigh Ride

Richman
Hanukkah Festival Overture
Tchaikovsky, orch. Golan
Selections from The Nutcracker: "Snow Pas de Deux;" Dance of the Mirlitons, Dance of the Sugar Plum Fairy, Russian Dance
Arr. Carl Rutti
I wonder as I wander
Handel
"Hallelujah Chorus" from The Messiah
Stephenson
A Holly Jolly Sing-Along!
Read the concert program
Lee el programa del concierto en español.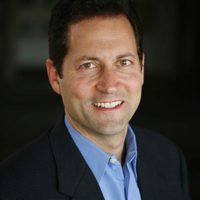 Lawrence Golan
Music Director
Stephanie Prosenjak
Artistic Director, Cherry Creek Dance
Marla Wasson
Artistic Director, Arvada Chorale
We host activities before, during and after each concert. More Than Music events are free to attend for all ticket holders. You can save your concert hall seats by displaying the "Save The Seat" message printed on the back cover of our concert programs.