A merry little Christmas concert
Our holiday tradition continues with a multifaceted array of wintertime jingles. From shimmering musical celebrations of Hanukkah to radiant Christmas medleys, revel in the warm glow of Holiday Cheer! with us and our friends at Colorado Chorale.
---
Victor Hely-Hutchinson
From A Carol Symphony: Adeste Fidelis
arr. Arlin Snesrud
Christmas Traditions

arr. Calvin Custer
Chanukah Festival Overture
arr. Jerry Brubaker
How the Grinch Stole Christmas
arr. Barrington Brooks
Betelehemu
John Williams
"Star of Bethlehem" and "Merry Christmas, Merry Christmas" from Home Alone
Pyotr Illyich Tchaikovsky
"Waltz of the Flowers" from The Nutcracker
Leroy Anderson
Sleigh Ride
Rosephanye Powell
Christus Natus Est
George Frideric Handel
"Hallelujah Chorus" from The Messiah
Michael Isaacson
Light the Legend
Victor Hely-Hutchinson
From A Carol Symphony: Scherzo: God Rest You Merry Gentlemen
Lee Norris
Christmas Pops Sing-Along I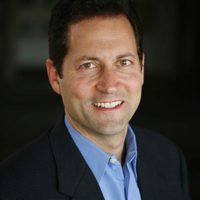 Music Director
Acclaimed for his imaginative programming, evocative command of distinctive styles and composers, and vibrant performances, American conductor Lawrence Golan has served as Music Director of the Denver Philharmonic Orchestra since…
Read More
Artistic Director, Colorado Chorale
Kevin T. Padworski serves as the Artistic Director of The Colorado Chorale and Director of Vocal Music at Colorado Academy. Padworski performs extensively and has been the recipient of numerous honors…
Read More
Beer & Wine 🍻
Toast the evening with a can of cold, Colorado craft beer or a glass of red or white wine from Total Wine. Sorry kids, this More than Music event is 21+ only. $6.
Drinks with lids may be brought into the hall (we provide lids!). You may also bring your own water bottle into the hall.
Hot Cocoa Bar 🍫
Sugar rush! Load your hot cocoa up with all kinds of marshmallows, candy canes and whipped cream!
Piano Prelude 🎹
Get in the holiday spirit with a prelude performance by talented young musicians from the Suzuki Association of Colorado! Starting at 6:15pm (Friday) and 1:45pm (Saturday) in the lobby.