Bouncing back!
Presented by Productav
After a long, hard, weird year, we're buzzing back into action. Our friends at Stanley Marketplace have invited us to return for another concert series on The Field, May 26 & 27. DPO Music Director Lawrence Golan leaps back onto the podium to conduct four works budding with joy and optimism!
First up is Gioachino Rossini's playful and cartoonish overture to The Barber of Seville. Then, emerging from the loneliness of a dark cave into the bright light of day, Felix Mendelssohn's lyrical Hebrides couldn't be a more apt metaphor as we collectively rise from the trauma of the pandemic. Elegía Andina by composer (and beekeeper!) Gabriela Lena Frank will transport you on a musical, Peruvian adventure. DPO principal harpist Rebecca Moritzky is next, performing Deborah Henson-Conant's fiery Baroque Flamenco. And finally, Ludwig van Beethoven's magnificent seventh symphony offers us a glimpse into his continued positivity despite his increasing hearing loss.
Make it a Picnic!
Bring a blanket or your well-loved camping chairs and make yourself comfortable for the concert. Arrive early or hang out after to enjoy a picnic in the field — Stanley Marketplace has 20 food and beverage vendors so everyone in your party will be satisfied. Plan your evening at Stanley.
---
Rossini
The Barber of Seville Overture
Mendelssohn
The Hebrides (Fingal's Cave)
Frank
Elegía Andina
Henson-Conant
Soñando en Español; 3rd movement "Baroque Flamenco"
Featuring Rebecca Moritzky

Beethoven
Symphony No. 7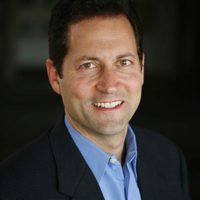 Music Director
Acclaimed for his imaginative programming, evocative command of distinctive styles and composers, and vibrant performances, American conductor Lawrence Golan has served as Music Director of the Denver Philharmonic Orchestra since…
Read More
Harp
Rebecca Moritzky has played harp for 22 years. She performs regularly across the Denver Metro and Colorado Front Range area. She obtained her Harp Performance degree from the Lamont School…
Read More
We host activities before, during and after each concert. More Than Music events are free to attend for all ticket holders.
Picnic 🧺
Stanley Marketplace is home to 50 businesses, including 20 places to eat and drink. You are welcome to arrive at Stanley early to enjoy food and beverages from the marketplace and enjoy a picnic in the field, before and during the performance.
Check out the Plan Your Evening page for Food & Drink Specials being offered to DPO ticket holders.
Alcoholic Beverages 🍺
Alcoholic beverages are available for sale at multiple Stanley Marketplace businesses. Guests who would like to enjoy alcoholic beverages during the concert may purchase those in special to-go containers from participating Stanley businesses. Guests at Stanley are not allowed to bring their own alcohol to Stanley, and may not consume beverages purchased at Mr. B's Wine & Spirits anywhere at Stanley.
Prelude 🎶
6:15–6:45pm
While you picnic, enjoy a prelude by DPO Principal Harpist Rebecca Moritzky.