We're dreaming of a white-sand Christmas.
Presented by MOO
This holiday season we're headed to the Caribbean for everyone's favorite concert, Holiday Cheer! Steel drum band Pan Nation, along with the Colorado Chorale, join our beach party to bring the rhythm of the islands to the Antonia Brico Stage. December 21 & 22, soak up the season with timeless classics like the "Hallelujah Chorus" or the beloved-film score from It's a Wonderful Life. Music Director Lawrence Golan conducts.
Read the Paperless Program
Descarga las notas del programa en español
Dimitri Tiomkin
Suite from It's a Wonderful Life
Arr. Robert Shaw and Robert Russell Bennett
The Many Moods of Christmas Suite No. 3
George Whitefield Chadwick
"Noël" from Symphonic Sketches
Pyotr Ilyich Tchaikovsky
"March" from The Nutcracker
Robert Wendel
Caribbean Sleigh Ride
Arr. Tom Miller
O Come All Ye Faithful
Arr. Rogers
Go Tell It On the Mountain
Arr. Calvin Custer
Chanukah Festival Overture
Leroy Anderson
Sleigh Ride
Arr. Rogers
God Rest Ye Merry Gentlemen
Tom Miller
"Calypso" from Three Pieces for Steel Drums and Orchestra
Eric Whitacre
"Glow"
George Frideric Handel
"Hallelujah Chorus" from The Messiah
James Stephenson
A Holly Jolly Sing-Along!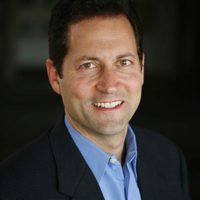 Lawrence Golan
Music Director
Kevin T. Padworski
Artistic Director, Colorado Chorale
Tom Miller
Director, Pan Nation
Michelle Brake
Pan Nation
Andrew Neldon
Pan Nation
Don Prorak
Pan Nation
We host activities before, during and after each concert. More Than Music events are free to attend for all ticket holders. You can save your concert hall seats by displaying the "Save The Seat" message printed on the back cover of our concert programs.