A little (open-air) night music
Presented by ProductAV
September 25 & 26, kick back and relax on The Field at Stanley Marketplace for our first socially distanced outdoor performances! In his Holberg Suite, Edvard Grieg mashes up a traditional baroque structure with the lush romantic sound popular in his day in his genre-bending work. Then be immersed in two rich, raw and layered masterpieces — George Walker's Lyric for Strings and Samuel Barber's Adagio for Strings. The world premiere of Threnody by Christopher Marshall is one composer's empathetic response to racial injustice and our country's collective pain as we continue to see brutality against our Black, Indigenous and neighbors of color. The evening concludes with the bright, familiar and joyous serenade, Eine kleine Nachtmusik by Wolfgang Amadeus Mozart. Lawrence Golan conducts three performances of the all-string chamber orchestra.
Make it a Picnic!
Bring a blanket or your well-loved camping chairs and make yourself comfortable for the concert. Arrive early or hangout after to enjoy a picnic in the field — Stanley Marketplace has 20 food and beverage vendors so everyone in your party will be satisfied.
---
Grieg
From Holberg's Time Suite in Olden Style, op. 40.
Walker
Lyric for Strings
Barber
Adagio for Strings
Marshall
Threnody (World Premiere)
Mozart
Eine kleine Nachtmusik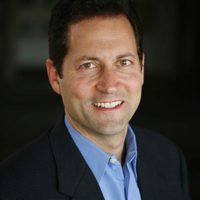 Music Director
Acclaimed for his imaginative programming, evocative command of distinctive styles and composers, and vibrant performances, American conductor Lawrence Golan has served as Music Director of the Denver Philharmonic Orchestra since…
Read More
We host activities before, during and after each concert. More Than Music events are free to attend for all ticket holders.
Picnic 🧺
Stanley Marketplace is home to 50 businesses, including 20 places to eat and drink. You are welcome to arrive at Stanley early to enjoy food and beverages from the marketplace and enjoy a picnic in the field, before and during the performance.
Check out the Plan Your Evening page for Food & Drink Specials being offered to DPO ticket holders.
Alcoholic Beverages 🍺
Alcoholic beverages are available for sale at multiple Stanley Marketplace businesses. Guests who would like to enjoy alcoholic beverages during the concert may purchase those in special to-go containers from participating Stanley businesses. Guests at Stanley are not allowed to bring their own alcohol to Stanley, and may not consume beverages purchased at Mr. B's Wine & Spirits anywhere at Stanley.
Children's Book Signing ✍️
Friday, Sept. 25, 6–7pm
Saturday, Sept. 26, 3–4pm
Saturday, Sept. 26, 6–7pm
We're thrilled to host Tattered Cover and author Diane Worthey for the premiere book signing of In One Ear and Out the Other: Antonia Brico and her Amazingly Musical Life. Featuring beautiful cut-paper illustrations by Morgana Wallace, the second title in Penny Candy Books' Amazing Women Series tells the story of DPO founder and pioneer female conductor, Antonia Brico.
$16.95, ages 7–11
Pre-Concert Chat 💬
Friday, Sept. 25, 6–6:25pm
Saturday, Sept. 26, 3–3:25pm
Saturday, Sept. 26, 6–6:25pm
What should you listen for? What is the music's historic and cultural context? Join Associate Conductor Taylor Gonzales for a free, informal pre-concert chat about the music you'll be hearing.
Neighborhood Music Prelude 🎶
Friday, Sept. 25, 6:30–7pm
Saturday, Sept. 26, 3:30–4pm
Saturday, Sept. 26, 6:30–7pm
While you picnic, enjoy a prelude by students from Stanley's Neighborhood Music School!