Chaaaarge!
Presented by Ligature Creative
Battle cries ring out May 17 at Victory. Camille Saint-Saëns' Marche héroïque is as sharp and fierce as the resistance during the 1870 Seige of Paris that inspired the work. In Zoltán Kodály's playful Háry János Suite, renowned cimbalom artist Laurence Kaptain helps a loveable lush tell his far-fetched war stories. When the action surrounds you, you must choose sides in Wellington's Victory, Ludwig van Beethoven's dramatic account of the Battle of Vitoria. And finally, following a quiet prayer, Russian forces stave off Napoleon's attacks when Pyotr Ilyich Tchaikovsky's 1812 Overture explodes with chaos and cannons for a fiery end to our 71st Season! Music Director Lawrence Golan conducts.
Camille Saint-Saëns
Marche héroïque
Zoltán Kodály
Háry János Suite
Ludwig van Beethoven
Wellington's Victory
Pyotr Ilyich Tchaikovsky
1812 Overture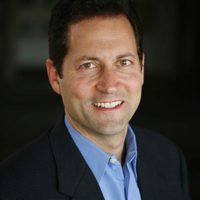 Lawrence Golan
Music Director
Lawrence Golan is in high demand across the United States and...
Lawrence Golan is in high demand across the United States and internationally. In addition to his position as Music Director of the Denver Philharmonic, he is also Music Director of the York Symphony Orchestra in Pennsylvania, the Yakima Symphony Orchestra in Washington state, and the Lamont Symphony Orchestra & Opera Theatre at the University of Denver.
Read Full bio
Laurence Kaptain
Cimbalom
Laurence Kaptain appears regularly with major orchestras, including the...
Laurence Kaptain appears regularly with major orchestras, including the New York Philharmonic, The Chamber Music Society of Lincoln Center, the Philadelphia Orchestra, the San Francisco Symphony, Pittsburgh Symphony, and has recorded with the Chicago Symphony, St. Louis Symphony, St. Paul Chamber Orchestra, and the Czech National Symphony.
Read Full bio
We host activities before, during and after each concert. More Than Music events are free to attend for all ticket holders. You can save your concert hall seats by displaying the "Save The Seat" message printed on the back cover of our concert programs.
Food Truck Tailgate 🌮
Our signature symphony tailgating is not to be missed! Enjoy a fast and delicious bite from food trucks. 5:30–7:15pm
War Room ♠️
I declare WAR! Battle a friend with our War card-game tournament, or test your sea legs with Table Battleship.
Wine and Craft Beer 🍻
Clink a glass of wine from Ursula Brewery! Sorry kids, this More than Music event is 21+ only. Starting at 5:30pm; $6.
Complimentary Coffee ☕️
Our friends at Purple Door Coffee will be brewing java for you to enjoy. Starting at 5:30pm.
Pre-concert Chat 💬
Join us in the chapel for a free, informal pre-concert chat about the music you'll be hearing. What should you listen for? What is the music's historic and cultural context? Associate Conductor Renee Noel Gilliland will give you insights into the music you'll be listening to. 6:30–7:00pm.
#DPOTweets 🐦
During the concert, we live-tweet photos, facts and tidbits about the music you're listening to. Follow along, share and interact with us and other concert-goers on Twitter. @denverphilorch
Reception 🧀
Say hello! Join us in the lobby after the concert for refreshments, meet the musicians and have fun!