It's gonna be huge.
November 16, think big. Though Edvard Grieg stood only 5′ tall, he's the most ginormous composer to ever come out of Norway. Our own Principal Pianist Ani Powell takes on his colossal piano concerto. It's no small task following in the footsteps of giants like Ludwig van Beethoven — especially for successor Johannes Brahms. And though it took him 20 years to write, Brahm's first symphony proves that a little pressure can lead to mega success. Music Director Lawrence Golan conducts GIANTS.
Edvard Grieg
Piano Concerto in A Minor
Johannes Brahms
Symphony No. 1
Read the concert program
Descarga las notas del programa en español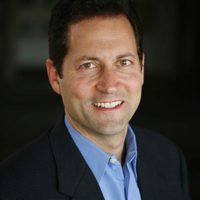 Music Director
Acclaimed for his imaginative programming, evocative command of distinctive styles and composers, and vibrant performances, American conductor Lawrence Golan has served as Music Director of the Denver Philharmonic Orchestra since…
Read More
Piano
Armenian-born American pianist, Ani Powell, was born in 1988. She began her studies at the age of 6 at Sayat-Nova School of Music in Yerevan, Armenia.
We host activities before, during and after each concert. More Than Music events are free to attend for all ticket holders. You can save your concert hall seats by displaying the "Save The Seat" message printed on the back cover of our concert programs.
U-Club Dinner Date 🍷
Enjoy a tasty dinner buffet, glass of wine and coffee or tea at The University Club — directly across the street from the hall. Call 303.861.4267 or email frontdesk@uclubdenver.org to make a reservation, 5:00–6:45pm. Full bar available for purchase. $50/person.
Giant Games 🎳
Win big in our game room featuring giant Jenga, Connect 4 and more!
Giant Cookies 🍪
Did you save room for dessert? Take a bite of a monster-size home-made cookie baked with 💙 by the Horizon Marching Band, Sax Section. Feed your tastebuds and support a great cause at the same time!
Wine and Craft Beer 🍻
Clink a glass of wine from Ursula Brewery! Sorry kids, this More than Music event is 21+ only. Starting at 6:15pm; $6.
Complimentary Coffee ☕️
Our friends at Purple Door Coffee will be brewing java for you to enjoy. Starting at 6:15pm.
Pre-concert Chat 💬
Join us in the chapel for a free, informal pre-concert chat about the music you'll be hearing. What should you listen for? What is the music's historic and cultural context? Associate Conductor Renee Noel Gilliland will give you insights into the music you'll be listening to. 6:30–7:00pm.
#DPOTweets 🐦
During the concert, we live-tweet photos, facts and tidbits about the music you're listening to. Follow along, share and interact with us and other concert-goers on Twitter. @denverphilorch
Reception 🧀
Say hello! Join us in the lobby after the concert for refreshments, meet the musicians and have fun!
Nightcap 🥃
After the concert, join DPO musicians, staff, board members and volunteers for a drink just across the street at The University Club.